Indian Frogs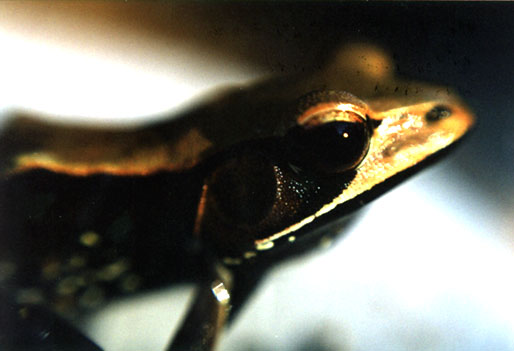 So far [ ] people have visited us !!
Welcome to the First Site Dedicated Entirely to INDIAN FROGS.
No. of Frogs Currently Exhibited
15
Site Last Updated on
Monday, February 15 1999.
Suggested Browser(s)
Netscape Navigator v3 or Above
MS Internet Explorer v3.2 or Above
Suggested Resolution
800x600 High Color
-=Notice=-

The Images & Material Avialable herein though avaialable for public use are sole copyrights of their repsective owners. Any attempt to use one/more of them commercially (or for similiar purposes thereof) would require written permission of their respective owners
Do drop us a mail telling us what was it about frogs that u came looking for.
It will also be nice of u to write to us telling us about related
sites and we will add them to our sites with due credits (of course !!)
We would also welcome suggestions as to what is it that u would like to see !!
Please Mail us ur Name and EMail-ID and we will inform u of our updates!!
---
This site is being managed by Mayuresh Kadu.
Start Date : 14th Jan 1998.